To be certain – everyone is in a jar or two. Association executives are in the "association" jar, or the "management" jar. We can't help our orientation and our perspective. However, we can make sure that our perspectives are not our greatest liabilities.
Of course, there's always the opportunity to run your ideas by a trusted colleague and ask for candid feedback.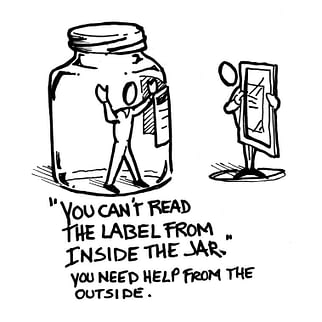 There's also good, old-fashioned deductive reasoning. If you believe something to be true, but lack conclusive evidence, ask yourself what else should also be true, or false, for your primary narrative or statement to be true. Then look for evidence.
Why is this important? Simple – more often than not we're trying to sell a product, service or idea to someone outside our jar, at which point their perspective is more valuable than ours.