Michael T. LoBue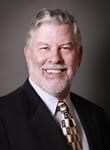 , CAE, has served as executive director and board member to various non-profit organizations since 1980. LoBue entered into the association management business in 1993 to provide associations in the computing industry with a highly experienced professional alternative to existing management options.
As an independent marketing consultant from '90 to '93, LoBue developed marketing strategies for workflow products, professional technology services, and high-performance desktop communications products. As a marketing manager at Sun Microsystems, he developed and implemented marketing strategies for the higher education market.
At Carnegie Mellon University, LoBue was an assistant vice president and a member of the management team that brought together the University's computing, library, information, and communications services.
LoBue has an M.S. in Management & Public Policy from Carnegie Mellon University and an A.B. from the University of California at Berkeley.
Memberships & Recent Board Positions:
Research & Studies
Articles
Presentations and Instruction